Glacier Trek SPK Replacement Cleats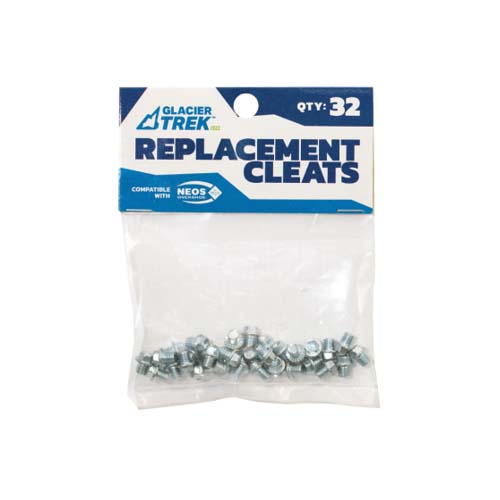 Glacier Trek SPK Replacement Cleats
English: Once you find your cleats have run dull on any NEOS STABILicers® simply purchase a pack of replacement cleats and use the handy wrench tool included in your original purchase. This package contains 32 case-hardened stainless steel cleats for easy replacement of worn out or clogged cleats. They are long-wearing and will save you money.  We suggest that you replace all cleats once a year.

French: Une fois que vous constatez que vos crampons sont usés sur n'importe quel NEOS STABILicer®, achetez simplement un paquet de crampons de remplacement et utilisez la clé pratique incluse dans votre achat d'origine. Ce paquet contient 32 crampons en acier inoxydable cémenté pour un remplacement facile des crampons usés ou obstrués. Ils sont durables et vous feront économiser de l'argent.
Nous vous suggérons de remplacer tous les crampons une fois par an.