ICER'S ™ Replacement Studs (no tool)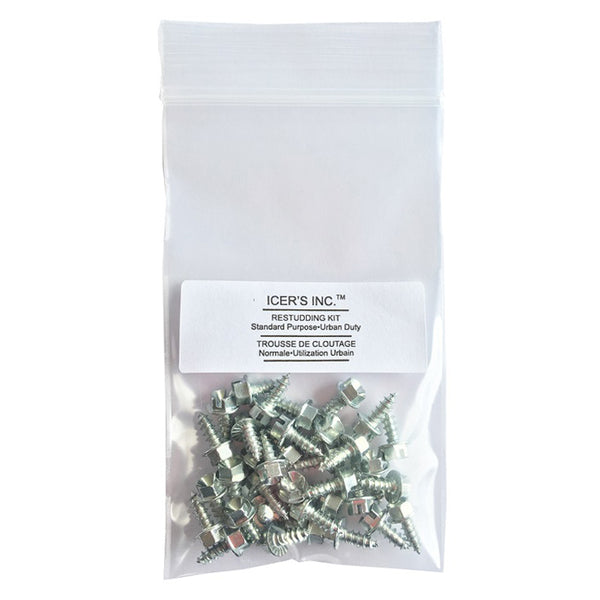 ICER'S ™ Replacement Studs (no tool)
ICER'S XT™ are the best anti-skid detachable safety soles in the world. These safety soles are designed for extreme difficult conditions and for situations that demand performance far beyond normal use.
This package includes replacement cleats/studs (tool no included). You should regularly examine the soles and replace any dull studs when necessary. ICERS are manufactured in Canada.
We also offer the BULK packages for businesses who provide the ICERS for their staff.
*NOT SUITABLE for NEOS Brand - Replaces ICER'S brand ONLY